Our Services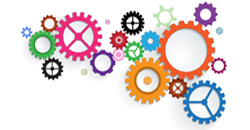 Total Solution Provider :
We understand client's I.T. Requirements & suggest relative I.T. products & services depend on their business need & budget with our expertise.
We submit quotation for all products & services to complete their I.T. infrastructure, which can give lowest downtime & TCO.
After confirmation, we install & deploy all hardware & Software to provide optimum Performance & total ROI.
I.T. Hardware, Servers, Desktops, Notebooks, Thin Clients, Thin PC > Printers, Multi-Function Printer > I.T. Security, Anti-Virus Software > License Software > Networking (LAN), LAN Switch / Routers / Rack, centralized Wi-Fi setup > Barcode solutions > ISP load balancing solutions, Firewall, VPN & NAS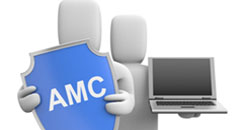 Annual Maintenance Contract (AMC / FMC) :
We signup AMC with client organization on completion of one year onsite warranty.
Our responsibility is to keep entire I.T. infrastructure up & running with minimum downtime YOY.
We depute our trained engineer to ensure quick & best of our services for minimum downtime.
We provide quarterly Preventive Maintenance (P.M) visit to filter weak links & prevent sudden breakdowns.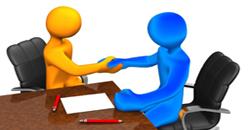 Virtual CTO :
We provide consultancy to improve I.T. experience (specially for old setup) as virtual CTO, in which we study client's I.T. Infrastructure including Hardware, Software, Networking, Backup and Security etc. than submit our audit report to discuss roadmap with detailed commercials to plan phase wise investments on I.T to bridging technology gaps & weak links for best ROI by suggesting available new technologies in reliable brands.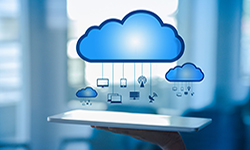 Cloud Offerings :
We offer customer need based cloud services & Solutions.
Our cloud solutions are reliable, secured, high speed, scalable, manageable and compliant.
Our offering includes shared and dedicated server hosting, Tally on cloud, Cloud backup, Cloud drive, Cloud storage, Cloud E-mail services & secured website, Cloud DR etc.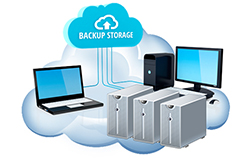 Auto Data Backup :
As we all know, data is most critical for any business house or Professionals. You can lose your data due to various problems like disk crash, human error, theft, fire, natural calamities, cyber attack etc.
So we offer on premise as well as off premise automated data backup solutions with features like time scheduling, open file backup, compressed backup, encrypted backup, multiple backup versions, backup status alert etc.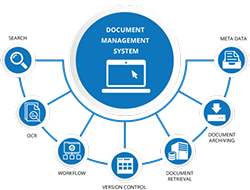 Document Management System (DMS) :
Digitisation of physical papers & files in office for paperless office.
Indexing on multiple keys for easy search. OCR search is also possible. So easy retrieval of digitised documents.
Documents sharing within work groups with access rights, also workflows can be set.
Document access history, versioning, security, multiple file formats, integration with other applications, process management, compliance etc. are few features of DMS.
On premise and cloud solutions are available.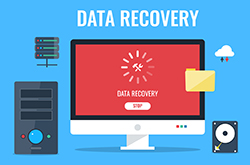 Data Recovery :
We offer Data Recovery from Hard Disk, SSD, Pen Drives, Memory Cards.